SUISA Senior Vice President Vincent Salvadé elected Vice President of CISAC's Legal Committee.
The annual meeting of CISAC's Legal Committee took place on 27 and 28 June 2017 in Warsaw, Poland. The Committee serves as a forum for CISAC members to exchange information on legal developments in the area of copyright and collective management in their respective countries.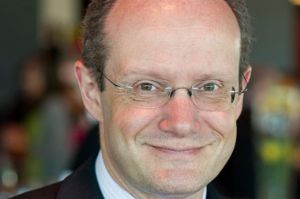 The Forum was organised this year by ZAIKS, the Polish collective management organisation. Representatives of the Polish Ministry and legal experts from all over the world debated the status of copyright law and collective management societies worldwide.
SUISA Vice President Vincent Salvadé was elected to succeed Marije Van Der Jagt (LIRA, the Netherlands) as Vice President of CISAC's Legal Committee. Vincent Salvadé has long-standing experience in the copyright field and has been a member of SUISA's Executive Committee, and its Deputy CEO since 2012.
"Our bolstered commitment in the Legal Committee should allow us to better communicate our vision of copyright law" replied Vincent Salvadé as to why his new position would benefit SUISA.

Against the backdrop of accelerated development in digital technologies, international networking and the discussions in the CISAC bodies are even more important to ensuring that copyright law is safeguarded and further developed worldwide.